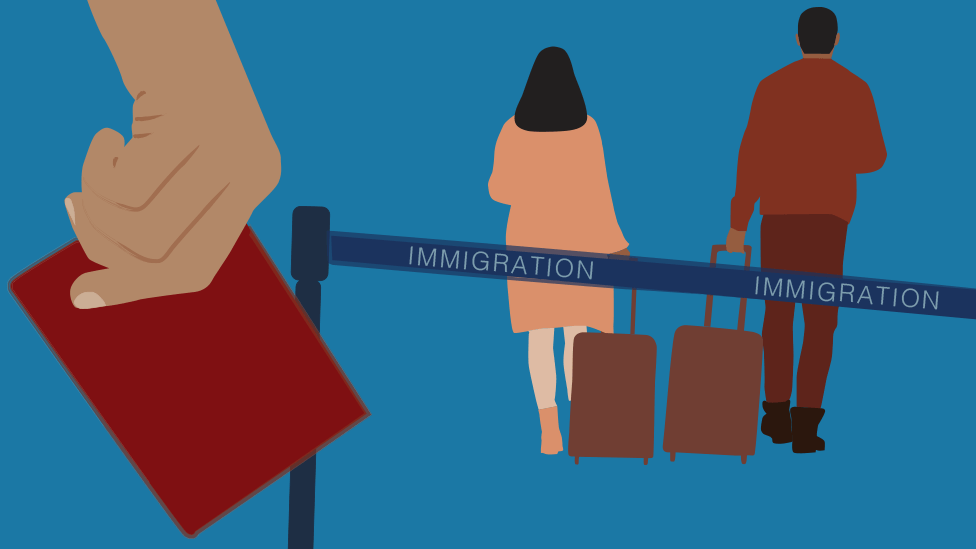 United Kingdom (UK) has officially left European Union (EU) on 31st January 2020 and as of now is in the transitional period of 11 months which will end in the month of January 2021. And as on January 2021, UK will have two options: either to start a new relationship with EU or to exit transition without trade deal.
UK Government had earlier decided there will be targeted entry of the number of skilled workers. This has resulted in the desired downfall in the entry of the migrants in the Country to as low as 273,000 migrants in the last year which is expected to reduce further, in the coming years. The aim of the Government was "to ensure UK remains a hub for international talent from EU and the rest of the world."
UK Government's White Paper Immigration has promised a skills based immigration system for low skilled workers and has also proposed a threshold of £ 30,000/- p.a.. The White Paper shows that the Government wants to enact this by the end of 11 month transition period. It is clarified that low skilled workers, in particularly construction and social care would still be able to enter UK for up to 24 months, which includes a maximum period of 12 months and an additional cooling off period of 12 months.
Various strong statements have been made by the officials of the UK Government, such as "Most people coming into the country will need a clear job offer" a criteria set up to work in United Kingdom. The best and the brightest applicants with a good grasp of English Language, a higher education qualification, and law-abiding citizens of their own country, are some of the requirements to qualify under this criteria. Another such statement made was 'we can decide who comes to this country on the basis of the skills they have and the contribution they can make '. As a Post-Brexit measure, visitors from low- risk countries in EU may still enter UK without a job offer and work up to one year provided they fall under the head of low-risk countries as defined by Home Office.
Point based system was firstly introduced in the year 2008, for non- EEA (European Economic Area). Under this point based system, it was provided that an individual would be allowed to visit UK without a guaranteed job in hand if he meets the necessary points criteria, which were to be given on the basis of the skills they possess and also visitors were allowed to set-off points in order to make up for the lack of every required skill (except the restricted Tier 2 sponsorship). But UK has become strict post-Brexit, in order to line up with the aim of limiting the entry of migrants, and as of now, a candidate would gain or lose a point on the basis of the criteria. It is suggested that UK may relax this policy in order to gain better control over the migrant's entry. However, as of now, no such statement has been made public by the Government of UK.
Some of the main heads which were under the UK's Points-based systems pre-Brexit are: it covered various applicants spreading in different fields, covering from students to sportspersons; UK system approves applicants only if they have study/ job offer or endorsement from approved sponsor; Also it is required from the sponsors to undertake a 'resident labour market' test before filing a vacancy with a non EU applicant.
Currently UK has a dual system for foreign workers consisting of EEA workers and non EEA workers, wherein EEA workers can be of any skill level however, only highly skilled non EEA workers can be permitted under the specific work visa routes. It is proposed that the system will apply to both EE and non EEA workers and some of the key points includes abolishing 'residential labour market' test, abolishing the cap on tier 2 visa numbers, lowering the required job classification levels also the introduction of transitional route for workers for workers at all skill levels.
As post 31st January 2020, UK's migrant system was employer driven, relying heavily on employers to decide the competence of the workers. A research carried on by National Institute of Economic and social research and CIPD (Chartered Institute of Personnel and Development) have found unambiguous results. The research concluded, most businesses hire EU applicants as they have difficulty attracting UK born applicants to unskilled and semi-skilled job. With the lack of clarity, businesses in UK will have to quickly adapt and be prepared for the new legislation Government will bring in.
Rishabh Mahipal
Associate
The Indian Lawyer